Why you should avoid buying medication abroad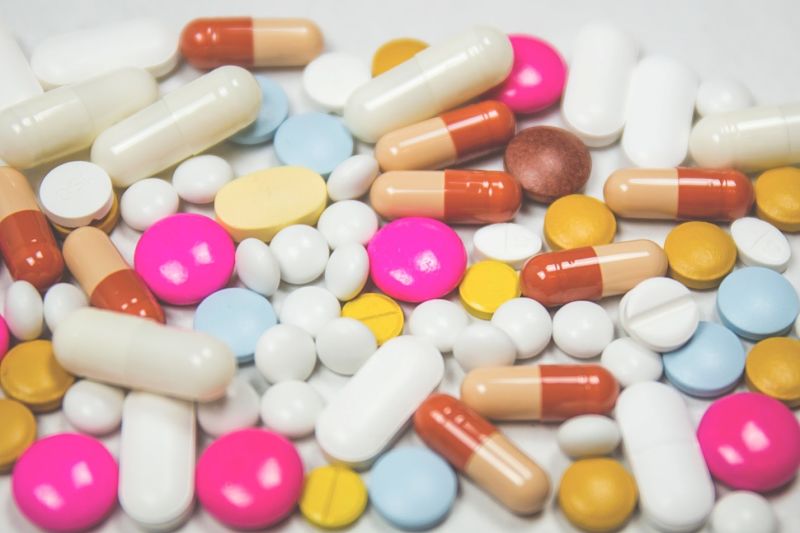 Travelling abroad? Read on to learn more about the risks of illegal, counterfeit medication, and how to avoid the risks of buying antibiotics abroad.
Why you should avoid buying medication abroad
There are many reasons why travel can have a negative impact on our health, but often the risks of going abroad can be overlooked in the chaos of packing and running last-minute errands.
The trouble is, there are many areas around the world where reliable medications and antibiotics are much harder to come by. You may be staying in a remote area, or a part of the world where counterfeit medications are much more common — or, even if you are staying in a more heavily-regulated country, you may just get unlucky.
Without a well-equipped science lab, it can be near-impossible to discern whether the medication you have been given is trustworthy — or safe to ingest. In Africa alone, the counterfeit drug-trade is thought to be responsible for thousands of deaths each and every year, according to the World Health Organisation (WHO). In low- to middle-income countries, approximately 10% of medical products are not up to the correct standards for purchase.
A trip can be ruined by an unexpected illness, and it can be made much worse — and much more difficult — if you are sold counterfeit or unregulated medication. Read more about the risks of buying antibiotics abroad, and how to prepare for the possibility of becoming unwell while travelling, before you leave the UK.
How Common Are Counterfeit Antibiotics?
Counterfeit medicines can be found all over the world; South East Asia, North and South America, Europe and Africa are all affected by the trade of ineffective and, at times, life-threatening medication.
The WHO estimates that the two most commonly counterfeited medications are anti-malaria tablets and antibiotics. This is because many travellers end up requiring emergency antibiotics for a variety of reasons, from respiratory tract infections to diarrhoea, and may not suspect that the course of treatment they are being given is unreliable.
How Dangerous are They?
Many counterfeit medicines may simply be a combination of relatively benign ingredients, such as cornflour or ground chalk, but it is very unlikely that they will have been produced in hygienic conditions. What's more, they will leave your health complaint untreated. This can be very dangerous; if you have a respiratory tract infection, for instance, and it is left untreated, it could develop into something more serious, such as pneumonia.
This can be particularly risky for pregnant women, or anyone with a compromised immune system.
The trouble is, there is no way of knowing whether the medication has been made from cornflour, or something more serious. Counterfeit medical products can contain ingredients that are fatal to humans, and if you are staying in an area with limited access to emergency services and proper hospital facilities, taking these medicines could put your life in jeopardy.
How Can You Tell Whether the Medication is Reliable?
Unfortunately, it's very difficult to be sure that the medicine you have purchased abroad is safe. Depending on the region you have travelled to, they can be found in street markets, unregulated websites, clinics, pharmacies, and even hospitals.
One of the main reasons behind the proliferation of counterfeit medical products is how careful their producers are to achieve a realistic appearance. Very few travellers will accept medication in unmarked or suspicious packaging, but many travellers continue to fall prey to this billion-dollar counterfeiting industry.
What Should You Do to Protect Your Health Abroad?
Nobody wants to think about falling unwell on their next trip abroad, but travelling to a new region with different weather, food, water, and hygiene standards mean that you have an increased vulnerability to a variety of health complaints. The best protection you can provide yourself with is a little foresight.
It's a great idea to buy antibiotics online in the UK before you leave — but make sure that the supplier is regulated by the Care Quality Commission (CQC).
Rather than waiting for the tell-tale signs of illness and leaving yourself at the mercy of local healthcare and medicines, choosing to buy antibiotics online before you leave the country will give you the peace of mind — and, if necessary, the proper treatment — that you need to have a safe and enjoyable trip.
Research shows that around 80% of travelers will become unwell when abroad, and exposure to dubious medications will only increase their risk of developing a significant medical condition. Knowing that you have an authentic and practical store of important medicines at your disposal will create an extra line of defense for you and your family, and ensure that you do not fall victim to the illegal trade of counterfeit medication next time you set off on your travels.
---
---
Tags : buy antibiotics online for travel prescription malaria tablets online free online doctor consultation