Finasteride for hair loss: is it safe?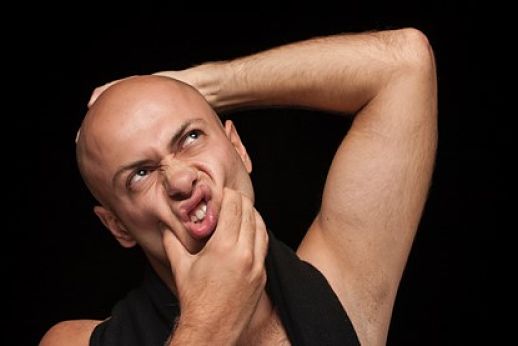 When it comes to male pattern baldness, a primary source of the distress and anxiety we can feel when we begin to spot the tell-tale signs of this common condition is the fact that it offers very few reliable options for treatment.
It is for this reason that, since its introduction as a treatment for male pattern baldness, the drug finasteride (which is most widely recognised under the brand name Propecia) has maintained a high degree of prominence. In essence, it is the most effective course of treatment we have – both as a preventative, and after the initial signs have begun to show – against male androgenic alopecia, or male pattern baldness.

As a result, countless men have found respite from the risks of allowing nature to take its course, thanks to this unrivalled treatment.

Unfortunately, there remains a distinct lack of clarity concerning the safety of this treatment. A little after its introduction as an effective medication for MPB, finasteride was hit by a number of claims pertaining to some potentially devastating side effects. As a result, many who stand to benefit from this treatment have postponed seeking it out – a fact which can limit the efficacy of the results in the long-term.

So, is finasteride safe? Read more below.
Sexual Dysfunction
Put simply, finasteride works by inhibiting the production of a male sex hormone dihydrotestosterone, or DHT. As we age, DHT can impair the growth phase of hair follicles which, in time, means that the hairline begins to recede and, without treatment, continue in that manner until the individual is bald. By impeding the body's natural production of DHT, finasteride can mitigate the hormone's impact on the follicles, and help to prevent the progression of the condition.

Some of the most widespread fears surrounding finasteride stem from the potential for a number of sexual side effects, such as erectile disfunction, loss of libido, problems ejaculating and general fertility issues.
What the Studies Say
Finasteride represents the most effective course of treatment for men suffering male pattern baldness – or, of course, those who simply seek to prevent its potential onset. As a result, myriad long-term studies and reviews have been undertaken in order to pin down the precise risk of sexual adverse effects.

Over the course of four years, for instance, more than 1,200 were given either finasteride, or a placebo, in this clinical trial. Sexual adverse effects, such as those mentioned above, were reported in fewer than 2% of those who took finasteride. In addition, those who did experience an issue either ceased treatment, and found that the issue resolved itself, or continued treatment, and found the same results.

Similarly, due to finasteride's strong potential as a treatment for benign prostatic hyperplasia (BPH, or an enlarged prostate gland), its effects have been studied at much higher doses (5mg) than are required to treat male pattern baldness (1mg). In more than 17,000 patients, a 2007 study published in the Journal of the National Cancer Institute found that any increases in sexual dysfunction were minor and, in accordance with the study mentioned above, typically lessened with time.

Many more studies offer similar results – while others, such as this one published to the Journal of Sexual Medicine, have investigated the potential influence of the 'nocebo' effect, wherein heavy media coverage and fear mongering has created a self-fulfilling prophecy in some men.

Finally, it is also worth considering the increasing commonality of disruptions to libido, and issues with ejaculation and maintaining an erection, in older men. While a link between finasteride and temporary disruptions to sexual health has been established, some who have reported ongoing issues may well be experiencing an unrelated condition that requires further attention.
Other Potential Side Effects
As with any medication, finasteride has been known to cause some adverse reactions in users – although many men take this medication for years without experiencing any significant side effects.

One of the most serious adverse effects is an allergic reaction. Although it is uncommon, it should prompt the user to end treatment and seek medical help. Similarly, some men report feelings of depression. Again, this remains relatively rare, and more common in instances where a higher dosage (such as 5mg for BPH) is taken.

All reported side effects are, of course, listed in the patient information leaflet.

It is important to remember that Finasteride has been subject to a great deal of scrutiny, following what amounts to a very small number of temporary disruptions to sexual function. It is, of course, always important to confer with a medical practitioner before beginning treatment. This can be your GP or, if you are buying finasteride online, this can be done via a comprehensive medical questionnaire, which will be reviewed by a doctor prior to you receiving your prescription.

Finasteride has long-since represented a lifechanging alternative to hair loss and eventual baldness for countless men over the years and, provided you are cognisant of the potential for side effects, offers the best option for anyone struggling with male pattern baldness.